About AuditFile
AuditFile is built by CPAs, for CPAs.
The AuditFile Story
When audit software was first created, the remarkable thing was simply being able to convert paper processes to digital format. What stood out was the pure function the software delivered, nevermind how easy or pleasant providers made the experience of using the software.

Big, hard-to-use, expensive solutions emerged and dominated the market. Somewhere along the line, obtuse was mistaken for good. The software providers were the focus of the technology, not the CPAs who use it.

As tech-savvy CPAs ourselves, we are both the creators of our product, and the everyday users of it. We believe software should work how people work, not the other way around. You shouldn't need to take a class to learn software that's meant to help you do your job—the software should be built for how you already work. As a manager or leader, your software shouldn't be a barrier to your ability to see where work stands, and to offer meaningful guidance. You shouldn't have to buy a server or sign a contract, or choose between a feature-bloated solution and a whole slew of one-trick tools. It should all just work together, simply and powerfully and in ways that add value to the service you provide your clients.

At least that's how we see things, and that's what we built.

Since 2011, thousands of auditors have trusted AuditFile, making us the world's leading provider of cloud-based audit management solutions. To our customers all over the world, we sincerely thank you!
About Advantage Audit
Advantage Audit is an industry-specific audit planning aid and audit program series designed to help auditors comply with risk-based professional standards in a straightforward and efficient manner. Click
here to learn more
about the AuditFile and Advantage Audit integration.
About the Author Team - WithumSmith+Brown and AuditFile
With 15 offices throughout the mid-Atlantic region, Florida, Colorado, and the Cayman Islands, WithumSmith+Brown (WS+B) brings clients the benefits of a larger organization without sacrificing the attention and personal service that one expects from a local business. WS+B's regional offices ensure easy access to their dedicated, experienced team and the advice clients need to achieve greater growth and financial success. Their clients represent a broad spectrum of industries and range in size from small, entrepreneurial startups to billion-dollar, publicly held companies. AuditFile, along with the help of WithumSmith+Brown, invented, designed, and developed the cloud-based version of "Advantage Audit".
Click here to view authors' bios.
AuditFile Government
AuditFile serves federal, state, local, and foreign government customers.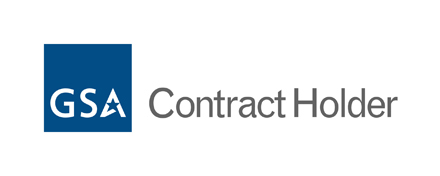 SIN/NAICS: 54151
SIC: 7371
DUNS Number: 080220653
CAGE Code: 7MA81
GSA Contract Number: 47QTCA21D002H
Career Opportunities
Software Developer
Want to ship production code every day? Want to work with a great team and build new features from top to bottom?
Full Description
Sales Representative
Looking to gain sales experience and work at a established company in the San Francisco Bay Area?
Full Description